Advantages of a Mortgage Pre-Approval
For many people, the first step in buying a home is finding a real estate agent. While this is an important step, it's actually better to initially meet with a lender to see if you can get pre-approved for a mortgage. (Some realtors even require pre-approval before they accept new clients.) Being pre-approved means you know you can get a loan and how much you'll be able to borrow.
Starting with a pre-approval means you'll have time to compare lenders instead of scrambling to satisfy the terms of a purchase contract after you make an offer. Being pre-approved doesn't commit you to work with that particular lender, but it will make it faster to close on a loan since they'll already have your paperwork on file.
The biggest benefit of being pre-approved for a mortgage is knowing how much home you can afford. You can save a lot of time by eliminating houses outside of your price range, and the disappointment of falling in love with a house only to discover that you don't qualify for the necessary loan amount.
Having a pre-approval letter when you submit an offer on a home is a great negotiating tool. It means you'll be able to close on a loan faster, which is usually very appealing to sellers. Plus, if a seller receives multiple offers, the one with the pre-approval will generally be chosen.
One thing to remember is mortgage pre-approvals generally expire 60 days after they're written. This is because many things can change over the course of a couple of months – your income, employment status, credit score, and even interest rates. Therefore the lender will update your paperwork so you can continue to enjoy the benefits of being pre-approved.
The process of looking for, and buying, a home can sometimes feel overwhelming, but a pre-approval can make the process less stressful. More information is available online, or you can meet with a regional mortgage loan officer to discuss your alternatives.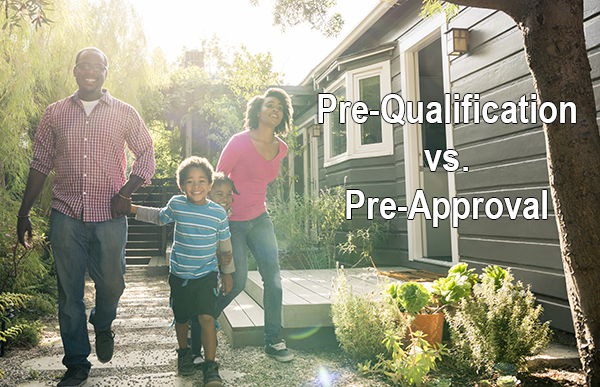 Pre-Qualification vs Pre-Approval – What's the difference?
When you're pre-qualified, you've self-reported an overview of your financial history to a lender. Based on the information you give them, they'll give you an estimate of the loan amount they think you'll be approved for.
A pre-approval is similar, except you provide documentation of your financial history. The lender pulls a credit report and gives you a written estimate of the loan amount they think you'll be approved for. While pre-approval doesn't guarantee you'll receive a loan, it's a step beyond a pre-qualification.
The views, information, or opinions expressed in this article are solely those of the author and do not necessarily represent the views of Citizens State Bank and its affiliates, and Citizens State Bank is not responsible for and does not verify the accuracy of any information contained in this article or items hyperlinked within. This is for informational purposes and is no way intended to provide legal advice.