Andrew Burakiewicz Earns Certified Treasury Professional Designation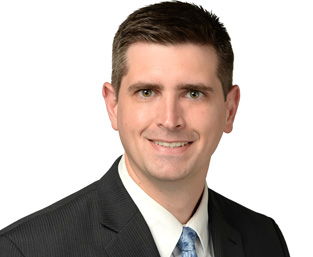 Andy Burakiewicz, CTP
Director of Treasury Management

NEWS RELEASE
Contact: Leah Driver, ldriver@townfin.com / 765-529-5450 ext. 7155
FOR IMMEDIATE RELEASE
Andrew Burakiewicz Earns Certified Treasury Professional Designation
NEW CASTLE, IN, August 8, 2019: Citizens State Bank is pleased to announce that Director of Treasury Management Andy Burakiewicz has been granted the highly-regarded designation of Certified Treasury Professional® (CTP) from the Association for Financial Professionals® (AFP). In doing so, he brings the highest level of expertise and distinction in treasury management to Citizens State Bank.
Recognizing the unique skills and wide-ranging knowledge required of treasury professionals, AFP implemented the certification program in 1986 to define the standards in the corporate treasury and cash management profession. The comprehensive certification exam is periodically reviewed, updated, and expanded by an AFP-appointed committee of corporate treasury experts to reflect ongoing changes within the profession.
Mr. Burakiewicz, who earned his BA from Hanover College in 2006, has spent his career in financial services, including the three years he has worked in Treasury Management at Citizens State Bank. In addition to meeting the AFP program's education and experience requirements, to remain certified he must complete a minimum of 36 hours of continuing professional education in corporate treasury, finance, or accounting every three years.
About AFP
Headquartered outside Washington, D.C., the Association for Financial Professionals (AFP) is the professional society that represents finance executives globally. AFP established and administers the Certified Treasury Professional and Certified Corporate FP&A Professional credentials, which set standards of excellence in finance. The quarterly AFP Corporate Cash Indicators serve as a bellwether of economic growth. The AFP Annual Conference is the largest networking event for corporate finance professionals in the world.
About Citizens State Bank
Citizens State Bank is locally-owned and has offered a full range of financial services in Central Indiana since 1873. Our mission is to help our clients, co-workers, and communities succeed. We are dedicated bankers who live and invest in the communities we serve. To learn more, stop by one of 13 banking center locations, call 888-529-5450, or visit www.mycsbin.com.