Avoiding Scams Following a Natural Disaster
Contractor
and
Home Impovement Fraud
is an ongoing problem, particularly in areas recovering from a disaster, and can take several forms, including:
"Paperless Contractors" who ask you to sign a contract on a digital tablet. Beware, as these files can be changed to increase the amount of the bid, or your signature used to sign over the right to your insurance payments. This also applies to blank contracts - never sign a contract with blanks that can be filled in later.
Overcharging for temporary repairs. In most cases, payments for temporary repairs are covered as part of the total insurance settlement. If you pay a large sum for a temporary repair - for example, having a tarp put over a hole in the roof - it will leave you with less money for permanent repairs. If you need to have something done right away, and can't do it yourself, check with your neighbors and insurance agent to get an idea of a reasonable cost.
Demanding a large deposit before starting repair work. While down payments are usually required, most legitimate contractors are willing to negotiate the amount and set up a payment plan based on hitting project milestones. It can be a warning sign if a contractor needs all of the money to purchase materials up front.

High pressure sales tactics. This is a common technique used by fraudsters, and is a huge red flag. Don't succumb to pressure - instead, collect business cards and get written estimates. Investigate any contractors you consider hiring, asking for references, checking with state licensing agencies, and researching their backgrounds.

One of the more common scams after a natural disaster is Assignment-of-Benefits. This is how it works:
Scammers drive around hard-hit areas, looking for property with visible damage.
They approach the homeowner and let them know they can get started on the repairs right away - even waiving insurance deductibles or offering discounts.
They ask the homeowner to sign paperwork allowing them to work directly with the insurance company - saving the homeowner the hassle.
The scammers then use the signature to collect insurance payments without doing the work.
The Assignment-of-Benefits scam is also used for car damage, especially windshield replacement.
Charity scams are commonplace, and Disaster Recovery scams are among the worst. Take the following steps to protect yourself while providing help through legitimate organizations.
Donate to trusted, well-known charities with a proven track record. Beware of organizations with copycat names that are similar to a more well-known name, or organizations that are organized overnight in response to a disaster.

Avoid cash donations, especially if someone is going door-to-door. Make donations with credit cards or checks made out to the charity itself.
Be wary of high-pressure tactics, or attempts to make you feel guilty.
Be skeptical of people representing themselves as members of charitable organizations or officials asking for donations via email or social networking sites.
In general, be skeptical of social media posts soliciting donations.

If you're using text-to-donate, verify the number with the charity first.
As always, don't open suspicious emails. Scammers regularly use email for phishing attacks.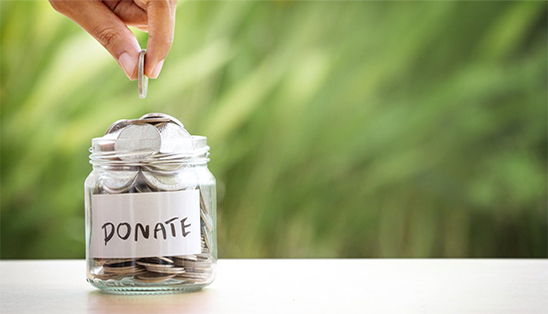 Resources to Verify Charitable Organizations:
Better Business Bureau Wise Giving Alliance
Charity Navigator
Charity Watch
IRS's Tax Exempt Organization Search
National Association of State Charity Officials
If you've been affected by a natural disaster and are wondering which way to turn, please feel free to contact us. While we may not be able to help, we will do our best to put you in touch with an organization that can.

The views, information, or opinions expressed in this article are solely those of the author and do not necessarily represent the views of Citizens State Bank and its affiliates, and Citizens State Bank is not responsible for and does not verify the accuracy of any information contained in this article or items hyperlinked within. This is for informational purposes and is no way intended to provide legal advice.