Business Acquisition Utilizing SBA Enhancements
Recently a panel of business acquisition professionals discussed topics including business valuation, SBA loan changes and opportunities, and legal issues. The panel included John P. DeLucia, Chief Lending Officer, Citizens State Bank; Brad Minor, Director, Blue & Company; Noah Smith, Owner, BOD Financial; and Matthew T. Troyer, Partner, Dentons Bingham Greenebaum. We hope you enjoy the webinar, and if you have any questions, please reach out to any of the panelists.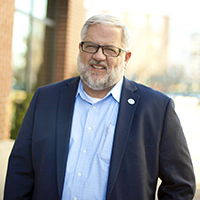 John P. DeLucia
Chief Lending Officer, Citizens State Bank
If you're a business owner who needs financial advice, it would be hard to find anyone more qualified to talk with than John. He started his financial services career more than 25 years ago, after graduating from Indiana University in Bloomington. He has always focused on working with businesses and specializes in maximizing cash flow through the use of technology, financing, account structure, business lines of credit, equipment financing, payroll processing, and merchant services. Over the years he has earned numerous awards, including the prestigious Certified Treasury Professional (CTP) designation from the Association of Financial Professionals.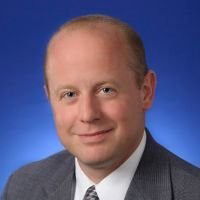 Brad Minor
Director, Blue & Company
Brad has been performing business valuations since 1990. He's a Certified Valuation Analyst (CVA) and an Accredited Senior Appraiser (ASA) – Business Valuation member of the American Society of Appraisers. Additionally, he is a Certified Public Accountant (CPA) and has earned the AICPA's specialty designations for business valuators (ABV) and forensic accountants (CFF).
Brad performs business valuations, assists with real estate and machinery & equipment appraisals, and has supported attorneys and clients in various areas of litigation. He consults regularly with closely-held businesses in all areas of operations and is responsible for tax consulting and planning for several corporate and individual tax clients.
Brad served on the AICPA Business Valuation Committee and has served as a member of the AICPA's "Ask the Experts" Technical Advisory Panel and the "ABV Mentor Program." He has served as chairman of the Litigation Support Group of AGN International – North America. He is the co-author of the June 1997 book entitled "Valuation of a Closely Held Business" for Research Institute of America, a national business publisher.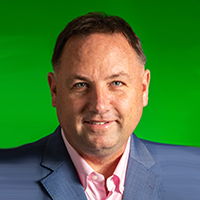 Noah Smith
Owner, BOD Financial
If you have questions about the Small Business Association's loan programs, Noah has your answers. His company specializes in SBA loan origination, packaging, processing, closing and servicing. They work with numerous financial institutions, and their services include commercial loan origination, underwriting, servicing, administration, and general consulting.
Noah started his financial services career over 25 years ago with a focus on lending and asset management. His involvement with de novo banking center decisions, market development, and strong community relationships convinced him to share his experience with others as a Business Consultant, then to open BOD Financial Group.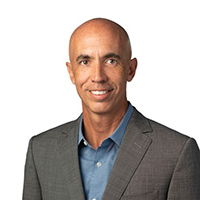 Matthew T. Troyer
Partner, Dentons Bingham Greenebaum
Matt Troyer is a partner in Dentons' Indianapolis office, counseling clients in corporate and real estate law. Matt's clients rely on his strategy and guidance when negotiating and closing a deal. Matt works to understand his clients' goals and to solve any current and potential problems they may encounter. He also creates a roadmap to help his clients achieve their goals.
Matt's clients include emerging businesses and privately held companies, often in the technology and SaaS spaces. He routinely advises businesses on a wide range of matters and transactions, including pass-through entity formation and restructuring, joint venture structure and negotiation, acquisition and disposition of businesses, and merger and capital investment issues.
Matt also assists clients with real estate transactional matters, such as leasing, acquisition and disposition, development, 1031 exchange, and commercial lending issues.
Matt is a guest lecturer at the Indiana University Kelley School of Business. He is one of two transactional lawyers appointed to serve on the Indiana Commercial Courts Committee. Matt is a Certified Public Accountant (inactive.)
The views, information, or opinions expressed in this article are solely those of the author and do not necessarily represent the views of Citizens State Bank and its affiliates, and Citizens State Bank is not responsible for and does not verify the accuracy of any information contained in this article or items hyperlinked within. This is for informational purposes and is no way intended to provide legal advice.