Business Insurance Coverage Information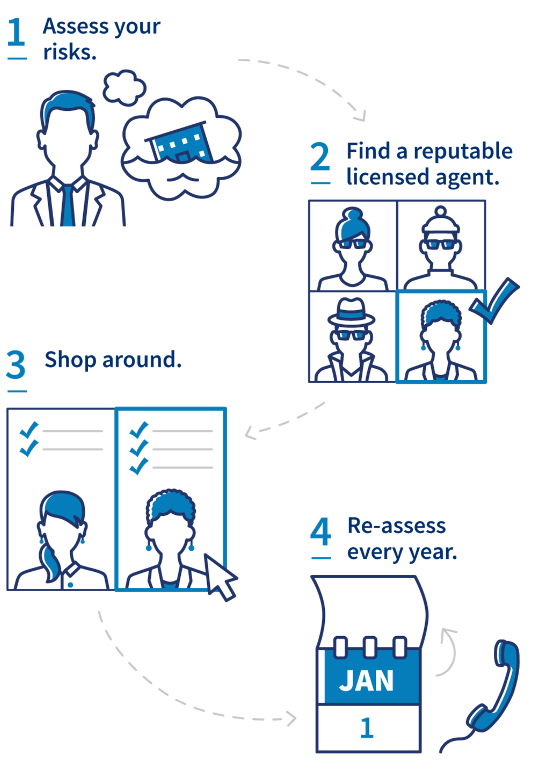 Image courtesy of sba.gov
As a business owner, you know risk is unavoidable. While not all risk can be mitigated, insurance is certainly one of the more important aspects of minimizing potential financial loss. Below is a list of insurance coverage every business owner should have, though you should discuss your specific needs with your agent.
General Liability - Typically covers you and your company for claims involving bodily injuries and property damage resulting from your products, services, or operations. It may also cover you if you're held liable for damages to your landlord's property
Property - Business property insurance can help you repair or replace covered business items, such as computers, tools, and inventory.
Business Owners - A Business Owners Policy (BOP) is an enhanced insurance policy that combines General Liability and Property insurance
Life - A personal life insurance policy would help your family pay off any business debt and cover living expenses in the event of your death. Key person insurance is life insurance that protects against the death of a critically important employee. In the event of death, the insurance pays the owner or owners of the business
Worker's Comp -Covers medical expenses and a portion of lost wages for employees who become injured or ill on the job. Coverage also includes employee rehabilitation and death benefits.
Cybersecurity – The number of cybersecurity breaches continues to grow, which can lead to liability issues, especially if you collect personal, financial, or other sensitive data from customers or other third parties. This type of insurance protects you if an event occurs that causes you to lose important data.
Data Breach - Covers both the expenses to notify affected individuals of data breaches and the expenses to make the insured whole for their own damages incurred.
Business Interruption Insurance - Protects your company if an event, such as a natural disaster, prevents your business from operating at normal capacity.
Commercial Umbrella Policy - Increases General Liability protection when the costs of a lawsuit exceed the limits of the primary business liability coverage.