Community Resources for Dealing with COVID-19
Our goal is to maintain this page as a resource for our communities. We will do our best to maintain accurate and current information - if you have information to share, please email us. Items in bold are local resources.

Indiana has established a number for Hoosiers to call with questions about the Coronavirus: 877-826-0011.

The 2019 deadline for contributing to your HSA or IRA has been extended to July 15. If you're making a contribution, be sure to indicate if it's for 2019 or 2020.
Chambers of Commerce/Business Networking

Miscellaneous Information
From Eli Lilly: Due to the #COVID19 crisis, we know many people may struggle now more than ever to pay for their medicines. Today, we announced anyone who has commercial insurance, or no insurance, can get their monthly prescription of most Lilly insulins for $35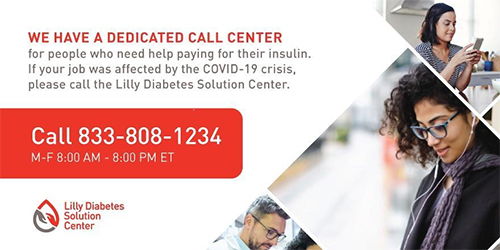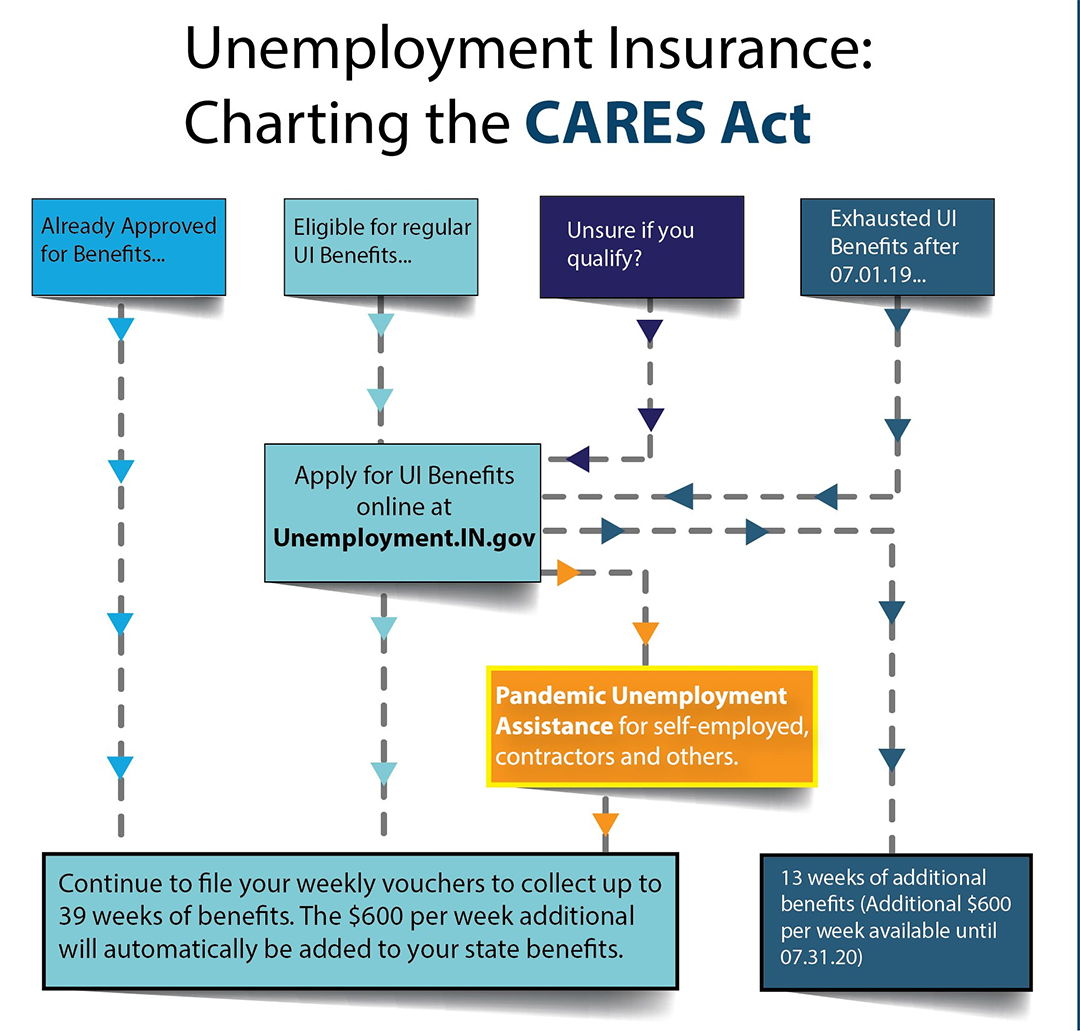 Image provided by the Indiana Department of Workforce Development

What can you do for your community? One of the few upsides to these situations is watching how Hoosiers come together in trying times. Other than staying safe, calm, and home as much as you can, what can you do to help? Small gestures can make a big difference. You can:
Reach out to your elderly neighbors who may be worried about grocery or medication runs
Remind your friends and colleagues to practice social distancing
Consider tipping more than usual if you get takeout or delivery
Look for positive messaging on social media, and share it with others (There's no such thing as too many baby animal videos.)
Order food and have it delivered to workers who keep us going - hospital, healthcare, police, firefighters, USPS/UPS/FedEx, etc...
Order gift cards from your favorite local business
If you must get out, be patient with longer wait times

Take a walk (while keeping your distance from others) and pick up some trash around your neighborhood
If you don't feel well, stay at home

The views, information, or opinions expressed in this article are solely those of the author and do not necessarily represent the views of Citizens State Bank and its affiliates, and Citizens State Bank is not responsible for and does not verify the accuracy of any information contained in this article or items hyperlinked within. This is for informational purposes and is no way intended to provide legal advice.