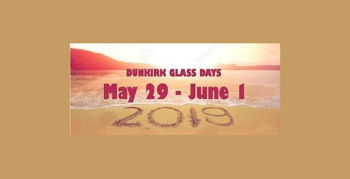 Date: May 29 - Jun 1, 2019
Time:
Location: Dunkirk
learn more
z-Dunkirk Glass Days
Join us as we celebrate the heritage of our beautiful city. Raising awareness of the importance of the 3 Rs, Recycle-Reduce-Reuse. We hope to educate on the importance of buying in glass and the benefits of recycling on our environment. We'll teach the art of glass blowing, stained glass techniques, and provide lessons/demos of working with the glass
Our small town community is still alive and very proud of the GLASS roots we are built on.