Mobile Banking Security Tips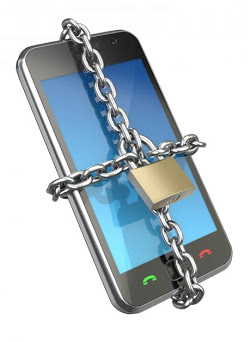 We rely on our mobile phone for so many things - banking, emailing, texting, shopping, dating - it's important to remember we need to take steps to keep it secure, just like we do with our home computer. While we're specifically discussing security tips for mobile banking apps, they apply to any app you use on your phone.
Avoid mobile banking (or supplying personal information of any kind) on smartphones that have modified operating systems - e.g. "jailbroken" Apple phones or rooted Android devices. These phones have intentionally removed available security, which might allow the installation of apps that contain malware.

Don't share any personal information on a public Wi-Fi network. You never know who has access to the network, or the data they can see. Use your cellular connection or private network instead.
Use a screen lock on your phone. Most phones offer options including PINs, patterns, or fingerprints.

Be sure to install any system and software updates as they become available.
Use the mobile banking app instead of accessing online banking using your phone's browser.
Set up two-factor authentication for mobile banking - or any app that accesses personal information.
Set up fraud alerts that will notify you if there are questionable transactions.
Be mindful of where you access mobile banking - be sure no one is "shoulder surfing."

Be sure your phone has remote find, lock or erase settings installed or enabled. In the event your phone is lost or stolen, this will delete your personal information.
Finally, treat your phone like your purse or wallet - keep it within sight or on your person. If it goes missing, report it to your carrier immediately.

The views, information, or opinions expressed in this article are solely those of the author and do not necessarily represent the views of Citizens State Bank and its affiliates, and Citizens State Bank is not responsible for and does not verify the accuracy of any information contained in this article or items hyperlinked within. This is for informational purposes and is no way intended to provide legal advice.