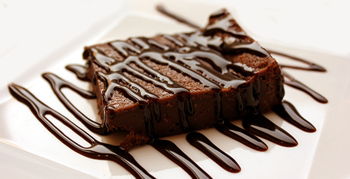 National Brownie Day
Quick & Easy Brownie Recipe

Ingredients
1 cup butter, melted
2 cups white sugar
½ cup cocoa powder
1 teaspoon vanilla extract
4 eggs
1 ½ cups all-purpose flour
½ teaspoon baking powder
½ teaspoon salt
½ cup walnut halves
Directions
Step 1: Preheat the oven to 350 degrees F (175 degrees C). Grease a 9x13-inch pan.
Step 2: Combine the melted butter, sugar, cocoa powder, vanilla, eggs, flour, baking powder, and salt. Spread the batter into the prepared pan. Decorate with walnut halves, if desired.
Step 3: Bake in preheated oven for 20 to 30 minutes or until a toothpick inserted in the center comes out with crumbs, not wet. Cool on wire rack.