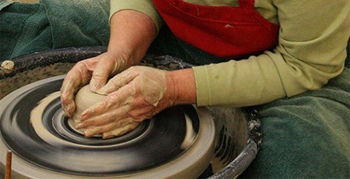 Date: Jan 21, 2020
Time: 6:00 pm
Location: Fishers
LEARN MORE
Prairie Pursuits: Basic Pottery
Class meets every Tuesday evening for 6 WEEKS.
Add some fun to your Tuesday evenings by learning all aspects of wheel thrown pottery and glazing techniques.
Come learn all aspects of making beautiful wheel thrown pottery, including glazing techniques. You'll have access to your own wheel and equipment while receiving individual instruction from our master potters. It's a perfect class for beginners and more advanced students. All clay and other materials are included in the class fee. You'll want to bring an apron and towel for clean-up.