Private Mortgage Insurance (PMI)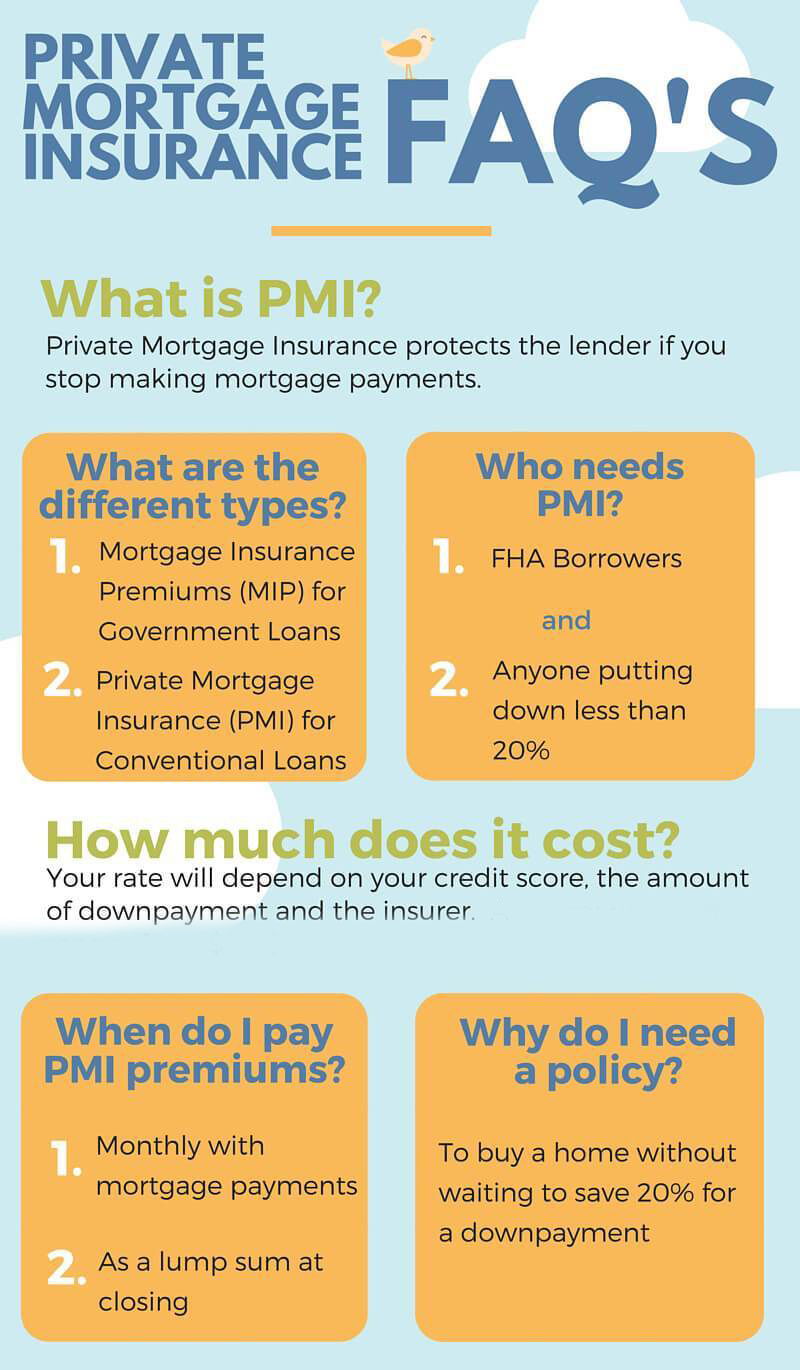 Infographic from Stuart Florida Real Estate


Private Mortgage Insurance (PMI) is usually required when you have a conventional loan and your down payment is less than 20% of your home's purchase price OR you refinance a conventional loan and have less than 20% of your home's value in equity. It's arranged by the lender and provided by private insurance companies, and protects the lender if you stop making payments on your loan.
There are several ways to pay for PMI, and you should discuss specific options with your lender. Generally, PMI premiums are added to your monthly mortgage payment. PMI can be charged with a one-time premium that is paid at loan closing, and sometimes payment is made through a combination of an up-front and monthly premium payments.
There are pros and cons to PMI, but the two most common are that it might allow you to qualify for a larger loan, but of course there's a cost involved. Every dollar of your monthly mortgage payment that goes toward PMI is not going toward paying off your loan. Annual mortgage reviews often reveal that the 20% equity threshold has been passed, which means PMI can be cancelled.
If you have specific questions about your current - or a potential - mortgage and PMI, you should contact your lender since every situation is unique. If you're interested in a mortgage review, it's easy to schedule an appointment with one of our Mortgage Loan Officers.
The views, information, or opinions expressed in this article are solely those of the author and do not necessarily represent the views of Citizens State Bank and its affiliates, and Citizens State Bank is not responsible for and does not verify the accuracy of any information contained in this article or items hyperlinked within. This is for informational purposes and is no way intended to provide legal advice.