SBA Coronavirus Relief Loan
Friday, April 24: The second portion of the CARES Act has been signed into law. The SBA has issued a new Interim Final Rule and is expected to open the loan portal by Monday, April 27.

If you plan to apply, we encourage you to become familiar with the program, especially the lessons we learned during the first round of lending. If you haven't already contacted a Relationship Manager, please do so - or complete the form below - as soon as possible.

Citizens State Bank is an experienced Small Business Administration (SBA) lender, and our SBA experts can guide you through options to help your business through these challenging times.

On Friday, March 27, the Federal stimulus bill in response to the COVID-19 virus, known as the CARES Act, was signed into law. There are many key provisions in the legislation that benefit small businesses and nonprofit agencies, including the small business loan program known as the Paycheck Protection Program (PPP). Applications for the Paycheck Protection Program Loans can begin to be submitted starting April 3rd, 2020 for small businesses and sole proprietorships.
The following is a summary of benefits of a Paycheck Protection Program loan based on the guidance from the Treasury department and the SBA. For complete details please click here
Summary of benefits of the Paycheck Protection Program loans:
Loans available for all businesses with 500 or fewer employees. Businesses in certain industries can have more than 500 employees if they meet applicable SBA employee-based size standard for those industries (additional details here)
Loans will be forgiven as long as:

The loan proceeds are used to cover payroll costs, and most mortgage interest, rent, and utility costs over the 8 week period after the loan is made; and
Employee and compensation levels are maintained.
Subject to conditions found here

Loans amount can be for up to 2.5X the average monthly payroll costs from last year, with a maximum loan amount of $10 Million.
Interest rate will be fixed at 1.00% *(Per the SBA's Interim Final Rule released on April 2nd)

Loan payments will be deferred for 6 months
Loan term will be 2 years

Loans will have no pre-payment penalty
No collateral or personal guarantee required

The Paycheck Protection Program is open through June 30, 2020
For a list of documents needed to apply please click here
This is a rapidly evolving program that contains many provisions. We are working diligently to understand the documentation requirements and application process thoroughly, so we can quickly help our clients apply for the loans. To be notified when the program becomes available, or if/when changes are made, or if you just have questions about the program, please complete the following form. A Relationship Manager will then be in touch to discuss your particular financial situation and your best next steps.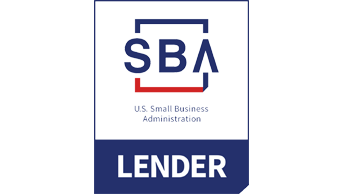 Citizens State Bank is approved to offer SBA loan products under the SBA's Express Lender program.