Setting Up Offsite Employees for Success
The COVID-19 pandemic has brought with it many changes, especially to the workplace. There are companies who adapted by switching to exclusive telecommuting, those who only made workplace accommodations, and everything in between. As a leader, how do you keep offsite employees engaged and maintain the sense of "team" that's so important to morale and business success? Following are some tips for staying connected.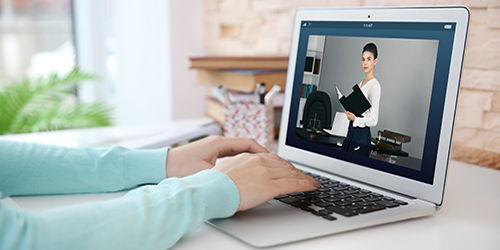 Start with each employee's workspace.
An important start is encouraging everyone to develop a dedicated workspace. Carving out an area of their own can help workers stay focused and be more productive. If you notice someone struggling with productivity, talk to them about their workspace, and do what you can to help with recommendations and accommodations.
Next, make sure your employees have access to the tools they need to do their job from home. Reliable internet access, a computer with necessary software and telephone access are minimum requirements for most working off-site.
Be sure you're maximizing the capabilities of the software you currently use. You can start by googling the software name, along with "tips and tricks," for example, searching for "Microsoft Outlook tips and tricks" results in numerous documents, articles, and videos from Microsoft and other sources.
This is also a good time to investigate new software and technologies. For example, you might not have used an online meeting platform pre-pandemic, but find you need one now. Try a few to see which fits your team best.
Think about remote company culture.
Chances are you've worked hard over the years to establish and maintain a culture conducive to your workplace. While it can be a challenge to include those working remotely, it's important to foster teamwork among associates. A sense of belonging at the office is increasingly valued by employees and is a major component of driving growth and innovation.
Schedule informal check-ins. Virtual lunches, coffee breaks, or happy hours are a great way to bring employees together.
Encourage virtual chitchat by setting up a Facebook group or Slack channel, scheduling idle time at the beginning/end of a virtual meeting, or set up a "virtual tour" of employees' "offices."
Casual group chats encourage communication among employees who might not have a reason to talk otherwise.
Send employee "shout outs" to the entire company. Everyone likes to be recognized for their efforts, especially in a fun, team-building way.
Reward employees. Employees appreciate thoughtful gifts – everything from e-gift cards to cash bonuses to branded coffee mugs.
These are a few ideas to help lift spirits and nurture the sense of "team" that's so important to a successful workplace. Brainstorm with fellow executives and managers to develop programs that work for your culture, and no matter which activities you choose, encourage everyone – yourself included – to participate.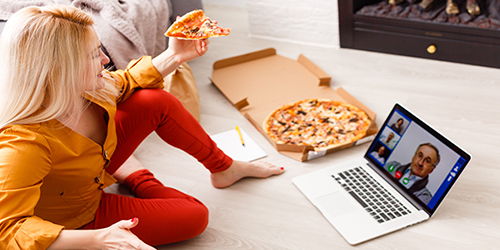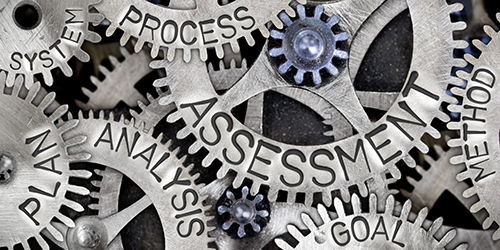 Define employee goals and communicate expectations.
Now that you've set the stage for success, it's important that your offsite employees know what's expected from them. Managers should set clear, measurable goals and provide regular feedback.
You might consider setting up a comprehensive work-from-home guide and ensure everyone has real-time access to the document. The more detailed the guide, the better. For example, if your hours were 9:00 – 5:00 and you expect remote associates to continue to observe those hours, say so. Conversely, if you're flexible about the time, but want everyone to log eight hours a day, make that expectation clear. Be sure to notify everyone when changes are made and solicit input from associates.
Remind everyone of your company mission.
When employees are working in a bubble, it can be easy to lose sight of the overall company mission. This is especially true if duties have changed to accommodate the current environment. Share customer feedback, provide access to project updates, and recognize various departments' contributions. Remind everyone of why their work matters and how you're making clients' lives better. Empower team members to make decisions and show you trust them. These steps will go a long way toward keeping employees engaged and productive.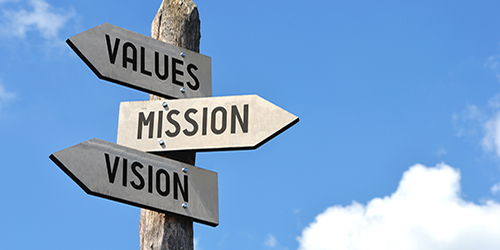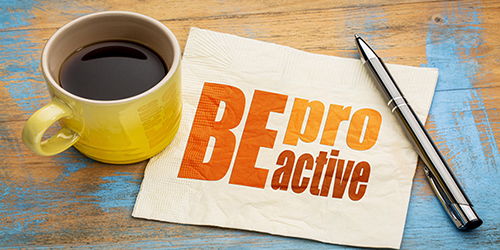 Be available and proactive.
Managers who lead remote teams need to make themselves available, check in with remote workers frequently, and remain flexible when problem-solving. It's important to ask teammates what problems they're experiencing and how they're feeling, as many will be reluctant to bring up issues themselves. If you're concerned that associates might be unwilling to share, an anonymous survey can provide useful insights about the general mood among your workforce, and steps you can take to address any issues.
To say the least, 2020 has thrown us all for a loop. Those who respond by treating this as a chance to learn and adapt are setting up their workforce for success.
The views, information, or opinions expressed in this article are solely those of the author and do not necessarily represent the views of Citizens State Bank and its affiliates, and Citizens State Bank is not responsible for and does not verify the accuracy of any information contained in this article or items hyperlinked within. This is for informational purposes and is no way intended to provide legal advice.