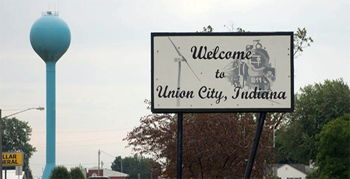 Date: Aug 4 - 6, 2022
Time:
Location: Union City
Learn More
State Line Heritage Days 2022
State Line Heritage Days is a family friendly annual community festival held in Union City Indiana & Ohio. Our community spreads across two states and so does our festival. We feature free live entertainment every night. There are food vendors to satisfy every taste. Entertainment includes live music, Melodrama, Car show, and our Grand Parade, just to name a few. There's also an Open Air Market where visitors can walk through and peruse the vendors' ware. Parking is plentiful and visitors can easily walk from the Main Stage to the "Big Top" tent to the Open Air Market. Cornhole and Disc Golf Tournaments too.