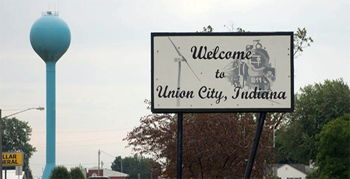 Date: Jul 30 - Aug 1, 2020
Time:
Location: Union City
Learn More
State Line Heritage Days
The State Line Heritage Days Festival is famously known for free live music each night, and for delicious (SO, So, so delicious) food. It's a four day festival which includes a car show, live entertainers and music, open air market, tractor pulls, rides, and games. A parade that includes entries from individuals and families, to entries from clubs and organizations, police cars and fire trucks from communities from both states, to farm equipment, to commercial business', and even the Melodrama's "Villain" causing chaos and mayhem throughout the parade route.
Whether you are looking for a day of fun with the kids or grand-kids or a day of strolling through the flea market topped of with live music or a show under the Big Top (booing the villain in the Melodrama) you'll find it here in Union City at the famous "State Line Heritage Days."