Task Management Tools for Small Business Owners
We all feel like there aren't enough hours in the day, but this is especially true for entrepreneurs. There are so many aspects to owning a business – which is why it's important to find the right tools to help keep you organized. To celebrate #SmallBusinessMonth, we'll be sharing free and low-cost websites, software, mobile apps, and podcasts you might find useful...even if you aren't a business owner.
We're starting with Project and Task Management tools, because all companies – and most individuals – can use a hand keeping track of projects and "to do" lists.
Airtable helps you track tasks and data. This spreadsheet/database hybrid allows you to build databases with information such as project details, client information, budgets, etc. The software is easily customized, allowing you and your team to view tasks as lists in a spreadsheet, cards on a Klanban board, or as date fields on your calendar.

Asana - A web-based project management system that allows users to create/assign tasks to themselves or other team members, and all members can access the tasks and update their progress. You can follow progress on the Asana board, and you can share notes, upload files and communicate without having to rely on email. Asana integrates with Google Drive and Dropbox to attach files, and with Slack for communication to post updates to a Slack messaging channel.
ClickUp is a productivity platform that offers notes, reminders, goals, calendars, scheduling, and even an inbox. Offers access for unlimited users, tasks, multiple projects, and storage, so teams of all sizes can use the same app to plan, organize, and collaborate.
Easynote – A basic task management solution that helps users organize and manage their "to dos." It offers unlimited projects, unlimited tasks, file attachments, deadlines, notifications, and more. Scalable from a single user to organization-wide.
Evernote - A cross-platform tool that helps you keep track of ideas, projects, to-do lists, thoughts, and plans wherever you are. There are numerous features, including sharing, file attachments, reminders, and voice memos. Notes can be sorted into notebooks, tagged, annotated, edited, given comments, searched, and exported.
Hitask - A task management app created around the "Getting Things Done" methodology. Features include collaboration capabilities, time tracking, and a shared calendar.

KanbanFlow
is a project management tool that provides a clear overview of your current work situation. It can be set up for teams, which allow all team members to see what others are working on, what tasks have been completed, and what is coming up. The app includes a timer, which supports the
Pomodoro Technique
for time management.
MeisterTask - Create a project, add collaborators, assign tasks, and follow each other's progress. Flexible project boards adapt to your workflow and make sure everyone is on the same page.
Pipedrive- A sales CRM and pipeline management tool designed to help small sales teams manage intricate or lengthy sales processes. It tracks emails, calls, and progress automatically. It allows you to see a single, streamlined view of your sales process.
Trello - One of the most popular team and task management platforms. Gives you the ability to create various boards and cards, and dive into the details by adding comments, attachments, due dates, and more. Can be used by a single user, or to allow a team to collaborate on projects from beginning to end.
Wrike - Organize everything you need to complete your project in one place. Gives you the ability to keep your priorities straight and visualize your goals. was named Commercial Innovator of the Year at Microsoft's 2018 Windows Developer Awards for its desktop application, Wrike for Windows.

Hopefully there's something here that will help you be more organized and productive. Keep an eye on our blog for more tools you might find useful.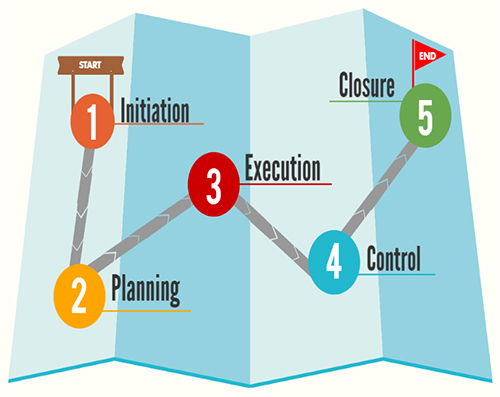 Time Management Tools for a Small Business - Training materials provided by the SBA
A Sixth Sense for Project Management - Tres Roeder | TEDxCWRU
How Great Leaders Inspire Change - Simon Sinek | TEDxPuget Sound
The Art of Project Management - Scott Berkun | Talks at Google
Citizens State Bank is providing this list for informational purposes, and does not endorse the products listed above.