Wilbur Wright Birthplace and Museum
The Wilbur Wright Birthplace pays tribute to a man who rose from obscure beginnings in Indiana to become one of the world's great inventors.
With his younger brother, Orville, Wilbur Wright cut through centuries of myth and miscalculation to bring man's centuries-old dream of flight to reality.
In the museum, visitors can relive the historical moment when Orville took his turn at the controls. It was December 17, 1903, at 10:35 am. The engine was started, the securing rope was slipped, the plane moved forward, and after a 40-foot run along the rail, the flimsy craft rose slowly into the air. In the words of Wilbur, "The age of flight had come at last!"
A life-size replica of Wright Flyer on display
Restored birthplace home of Wilbur Wright
Main Street set as 1903
Timeline of the life of Wilbur Wright
Exhibit of Kitty Hawk campsite
Shelter house and picnic area in a peaceful rural setting of East Central Indiana
Henry County Wright Flyers, Inc. RC air strip (AMA membership required)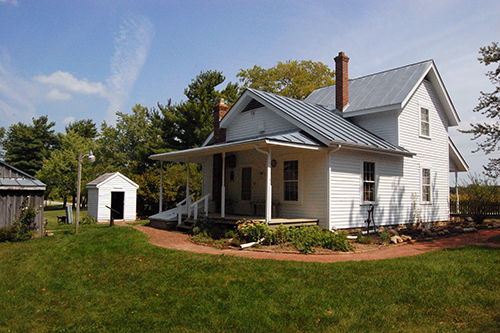 Wilbur Wright Birthplace and Museum
1525 N Co Rd 750E
Hagerstown, IN 47346
Additional Information: 765-332-2495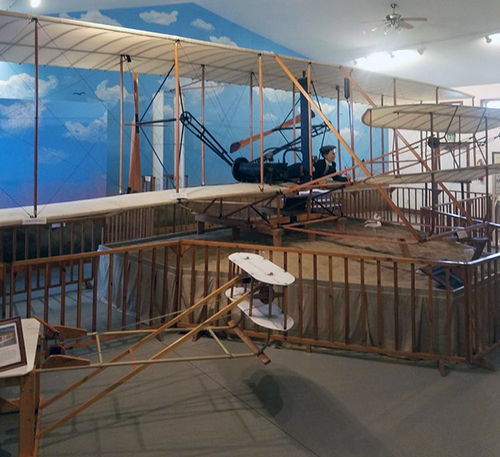 If you'd like to submit information about your volunteer, non-profit, or charitable organization for the Community Spotlight, please read this or email Leah Driver.
The views, information, or opinions expressed in this article are solely those of the author and do not necessarily represent the views of Citizens State Bank and its affiliates, and Citizens State Bank is not responsible for and does not verify the accuracy of any information contained in this article or items hyperlinked within. This is for informational purposes and is no way intended to provide legal advice or an endorsement of the organization highlighted.