Our mission is to help our clients, co-workers and communities succeed.
We aren't just any bank - we're one of the oldest locally-owned banks in Indiana. This means our associates need to be passionate about both customer and community service. People who respect tradition while keeping an eye on the future.

In exchange, we make a point of rewarding performance. We'll provide a fun work environment where you can influence your career path.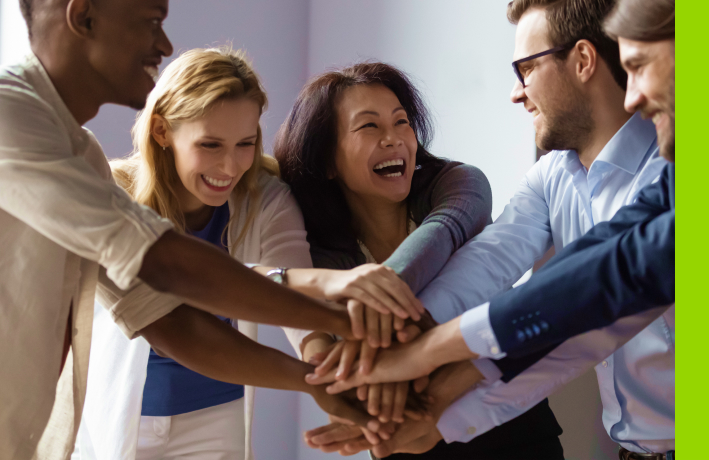 Equal Opportunity
Citizens State Bank is an equal opportunity employer and does not discriminate against any employee or applicant for employment because of race, color, sex, pregnancy, religion, national origin, ethnicity, citizenship, sexual orientation, gender identity, age, marital status, physical or mental disability, genetic information, military status, or protected veteran status. Citizens State Bank complies with all applicable state, federal and local laws, regulations and ordinances prohibiting discrimination.

Citizens State Bank is committed to taking affirmative steps to promote the employment and advancement of minorities, women, persons with disabilities and protected veterans.
Meaningful Work — Good People — Valued Team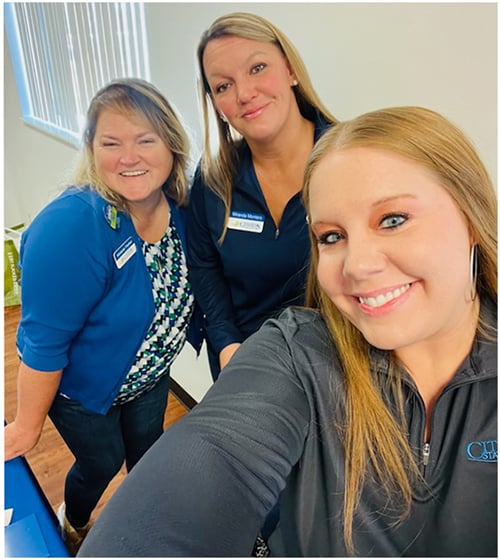 Autonomy
We empower our employees to make decisions to assist and delight our customers. Not only do we value meeting our customers' needs – we strive to exceed them.

---
Community & Volunteerism
Community involvement is very important at Citizens State Bank. We encourage all associates to participate in our Volunteer Program, which offers paid-time for volunteering at area non-profits during work hours.

---
Fun
Too many people believe if you're serious about business you can't have fun. We emphasize the importance of balancing work and play. Best of all, we value our employees being nice to each other.

Training & Education
We provide training to help our associates develop the skills and knowledge that support their job performance, professional development, and career advancement. We offer "Citizens State Bank University" courses, along with Continuing Education Opportunities and a Tuition Reimbursement Program.

---
Career Pathing
We don't look for employees who are happy to stay in one place. We work with team members individually to create a career path that makes sense for them. We want our associates to thrive professionally and personally.
---
Workspace

We spend a lot of time in the office, so we believe it should be comfortable.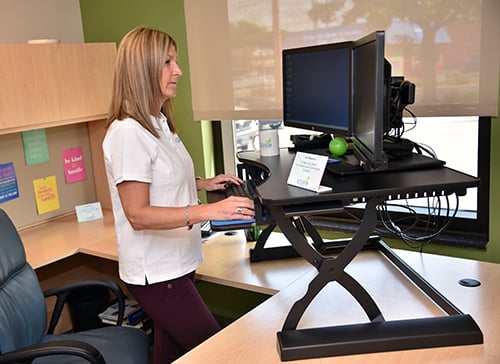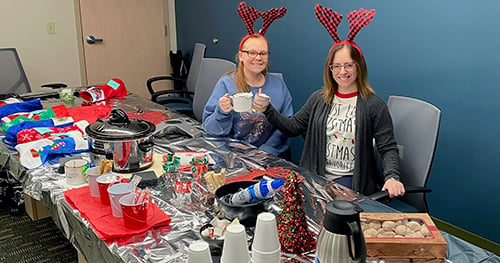 Diversity

We're committed to providing a work environment free of discrimination or harassment of any kind. This applies to the conduct of supervisors, employees, clients, or other non-employees who conduct business with us on Company property and at Company events. We value diversity and are committed to building a team that reflects the differences in our communities.
---
Benefits

We value our associates, which is why we offer competitive pay, incentive-based programs, health and wellness benefits, retirement savings, referral bonuses, and other perks.
Caring

We understand that too many of us experience hard times due to life events beyond our control, which is why we've set up an Employee Relief Program. This anonymous program provides a helping hand when one's needed.
---
Work/Life Balance
We recognize team members have a life outside of work, and celebrate co-workers' milestones.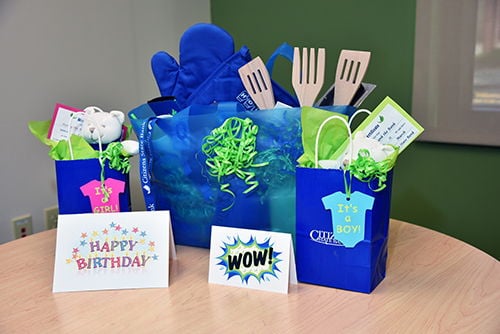 Discussing our workplace culture on INside Indiana Business: