Setting up your Direct Deposit is easy!
Login to the CSB app or online banking
Select Set up Direct Deposit
Search for your payroll provider or employer
Enter your credentials (💡Pro Tip - make sure you know your username and password before starting set up.)
Select your account
You're finished!
If you're unable to set up direct deposit without a form, you can access one in our Switch Kit.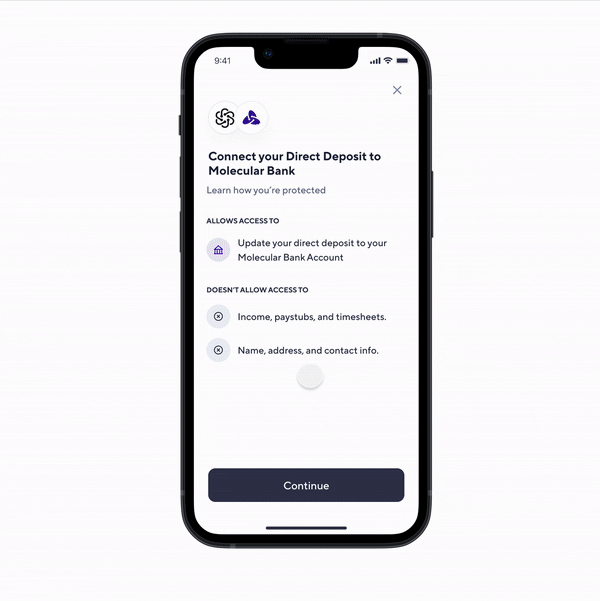 Depending on your payroll provider, your direct deposit can take from one to three pay cycles to take effect.
If you still have questions, please contact your Personal Banker or Customer Care at 888-529-5450.