Terri Wada, Collabo XD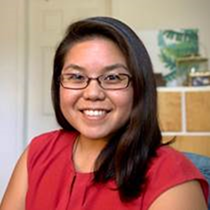 Terri Wada is CEO and Co-founder of Collabo XD, a service design company located in Indianapolis, Indiana. In her role, she partners with leaders seeking to build organizational or community resilience through deeply understanding lived human experiences and people-centered solutions.
As both an educator and practitioner in the field of design thinking and human-centered design, Terri has built her company and career around understanding people in a way that goes deeper than numbers by leveraging design research and applied ethnography to co-create better futures with people rather than for them.
To date, she's led experience improvement initiatives including journey mapping the Indiana's largest healthcare network, engaging hundreds of residents in a city-wide challenge to curb youth violence, and capturing work experiences of international employees from around the globe. Terri's work and research has gained both national and international recognition through publications, presentations, and a personal invitation to share and facilitate her approach to design thinking at the Pentagon with the U.S. Army.
Citizens Womens Connection was set up by Melissa Volz-Smith to help others - especially women - establish the connections and networks that are often key to business success. This is part of the Citizens State Bank Mission to help our clients, co-workers, and communities succeed.
Meetings are tentatively scheduled for the first Wednesday of each month and will be held at the Citizens State Bank location at 902 South Rangeline Road, Carmel. If you have questions about the group or upcoming events, please contact Melissa for details. You can also request to join the CWC Facebook Group.
Interested in Learning More about Funding Options for Women-Owned Businesses?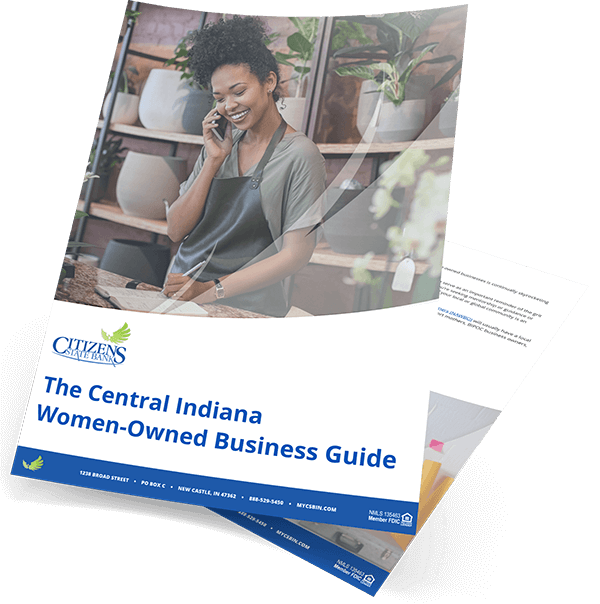 We're proud to advocate for female leaders and women-owned businesses, especially within the Central Indiana landscape. We believe supporting female entrepreneurship creates incredible opportunities for economic growth, diversity in perspective, and the ability to give voice to underrepresented audiences and markets.

That's why we've created this guide to give women-owned businesses the tools they need for success. In this guide, you'll find valuable insights for starting and building your business, plus useful Citizens State Bank resources like our Business Plan and Bank Switch Kit.