We understand your commercial property is at the heart of your business. That's why our Relationship Managers can give you buying or refinancing options that maximize cash flow and profitability. We offer a wide variety of lending solutions designed to help you finance your next purchase, refinance an existing property, or develop your next project. See us for:
Fixed-rate loans up to 5 years with amortization up to 20 years
Office, Industrial, Retail, Co-op Financing
Construction Loans
Hybrid Loans (Construction-Permanent Loans)
Permanent Loans
Loan decisions are made locally, which means we offer flexibility other institutions can't match. If you're considering a commercial mortgage, or have questions, we look forward to hearing from you.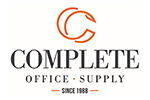 "The team at Citizens has never let us down. It is very refreshing to know we are not just a number and that we can get help and answers right away. With the speed of business today, this type of partnership gives us an edge to keep growing."
Alan Bird, President/CEO
Complete Office Supply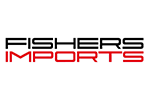 "I choose to do business with Citizens State Bank because they are people I am banking with, not computers. From a credit standpoint they tailor their service around my needs, not just give me one option I need to work around. It's essential for every small or big business to have a bank beside them and Citizen State Banks is that partner for me."
Peyman Rashid, Owner
Fishers Imports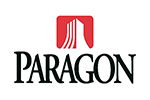 "I have appreciated the close working relationship with Citizens State Bank. I especially appreciated Elliott Somers reaching out to me to suggest we apply for a PPP loan very early, when money became available for business owners. Elliott was ahead of most lenders and helped me through the entire application process. While many businesses failed to initially obtain PPP funding, Citizens allowed us to receive our loan with the first round of funding."
Richard Block, President
Paragon Realty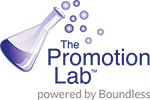 "When my parents opened our business in 1973, Citizens was our bank. Whether it's walking down to their office where everyone knows my name, doing transactions on-line, or stopping at other branches, I can trust they will take care of my banking needs. Their agility to make decisions on a personal, local level saves me time and money and makes them more like a partner than a service provider."
Scott Heavin, Owner
The Promotion Lab

Step 1: Start a conversation
We'll get to know your business, discuss your financial priorities, and set a course that aligns with what you need most.

Step 2: Receive a financial analysis
We analyze your business and provide the right recommendations to optimize your operation for your financial success.

Step 3: Unlock new opportunities for your business
Watch our partnership provide the resources, expertise, and peace of mind you need to focus on what matters most.
Are you ready for a commercial mortgage?

Find out by requesting a Free Financial Assessment. Our Relationship Managers understand how important it is to have solid data and guidance when making financial decisions and can help you determine the next right step.