Hartford City Banking Centers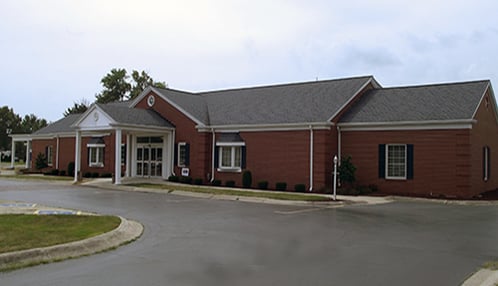 Visit Our Hartford City Locations
Meet our team, leave a review, and see the power of partnering with a local bank firsthand.
(765) 348-1055
1515 N Walnut St
Hartford City, IN 47348
Hours
Lobby:
M -F 9:00 - 5:00
Sa 9:00 - Noon
Drive-Up:
M - F 8:30 - 5:00
Sa 9:00 - Noon
Drive-Up Only
(765) 348-1055
222 W Washington St
Hartford City, IN 47348
Hours
Drive-Up: M - F 9:00 - 5:00

Our Hartford City, Indiana Area Services
Living or running a business in Hartford City comes with amazing opportunities. Whether you're looking for a real community bank, opening a new business, or preparing to make that next big business purchase, our team of banking experts is here and ready to serve you.
Drive-Up ATM
On-the-go access to your cash when you need it
Night Drop
Make your money deposits after regular banking hours
Notary Service
Our team can be your impartial witness on important documentation
Safe Deposit Box
Protect your valuables in a safe deposit box
Personal Banking
We have you covered from checking and savings to loans and support
Learn More>>
Business Banking
Services and resources designed to help you build, grow, and manage your business
Learn More>>
P: 765-348-1055
NMLS: 1566282
Hartford City - Downtown Drive-up Only
Hartford City - Walnut Street
Commercial Loan Officer, Ag Lending Specialist
P: 765-778-7762 Ext. 7736
NMLS: 1112311
Hartford City - Downtown Drive-up Only
Pendleton
Hartford City - Walnut Street


Hartford City, IN is a Great Place to Live and Run a Business
We know you need a trusted banking partner to help you navigate it. Hartford City continues to offer amenities for both families and business. Plus, we operate an additional 9 locations throughout Central Indiana so that when you're on the go, we're still within easy reach.
"Eastern Indiana Federal Credit Union said I did not qualify for a home loan with my 746 credit score, funny right, well the professionals at Citizens did me right, they earned Five Stars. Thanks for the business."
"The lady that opened my account was very knowledgeable. She explains things with the account so I understood it better. I will definitely tell others of my experience and how easy it was opening an account."
I've had excellent customer service whenever I call and have questions with my account from all the bankers. They treat you like your concerns are important and resolve any issues you may have. From 0 to 5 I give your company 5 stars."