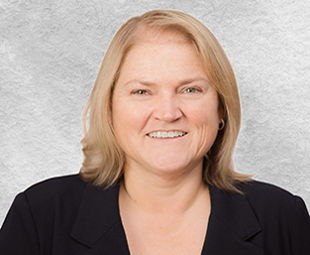 Melanie Parker
Regional Mortgage Loan Officer
Melanie started her career 19 years ago and has worked in a number of positions, but has returned to one of her favorites - mortgage lending. Her experience as a banking center manager has given her a unique perspective on utilizing a home's value to enhance a client's overall financial picture. She's an active board member of both the Hartford City Chamber of Commerce and The Blackford County Economic Development Corporation, and is a member of the board for the Blackford County Salvation Army. When she's not at work, she enjoys relaxing with a good book, working in her yard and bicycling. If you've got questions about mortgage financing, contact Melanie today.
P: 765-348-1055 ext: 2015
NMLS#: 500071
Hartford City, Dunkirk, Montpelier, Union City
What Others are Saying...

"Melanie was great to work with on our HELOC. I had several questions on which way we should go between the HELOC or a home equity loan. She was great at answering all of my questions and even mentioned one time to ask away because she loved mortgage questions. The whole process was super easy and mostly over the phone until closing. I would HIGHLY recommend working with Melanie Parker at Citizens State Bank of Hartford City!"
kristinlea03 from Hartford City, IN
"My husband and I recently purchased a home in Blackford County IN. We first checked with Citizens State Bank in Hartford City. Melanie Parker was our lender and working with Melanie was a dream. She was very professional and knowledgeable throughout the whole process. We had several issues with the purchase and Melanie made our experience worth all of the problems we had with purchasing a short sale home. I would highly recommend calling Melanie with all of your lender needs!!"
lizziefuller from Hartford City, IN
"Very informative through the whole process, lower interest rate, would highly recommend Melanie and Citizens State Bank, answered all my questions and emails promptly, very professional."
Eric from Union City, IN