We know that in addition to the obstacles faced by all small business owners, female entrepreneurs encounter unique challenges such as work-life balance, lack of support, bias, and more. The World Economic Forum found that although the number of women-owned businesses is growing around the world, men still outnumber women 3 - 1.
We're proud to support female leaders, but we understand that effective advocacy goes beyond recognizing challenges.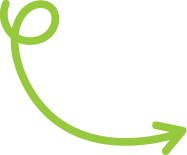 We've been talking to businesswomen for several months in an effort to learn more about the products and services they find helpful, the relationship they'd like to have with their banker, and more. We're committed to learning, understanding, and amplifying these experiences to become better advocates.
We'd appreciate hearing your stories too - the good, the bad, and the mediocre. If you'd rather have a face-to-face chat,
let us know.
We believe that by championing female voices, providing access to resources, and fostering a supportive community, we can help pave the way to success. Take a look at some of the resources we've put together, and if you have suggestions let us know.
Women's Banking Experiences