Resources to reach your goals

Tools to bank with confidence
We Know Banking Can Be Frustrating
No matter what the big banks say, their customers end up feeling like nothing more than a number. Even if they offer every product or service you need, they don't make banking easy which is frustrating. And the baby banks? They've got personal service down, but don't have the chops to deliver everything you need to bank in the digital age.
Need support with your existing account? Start here.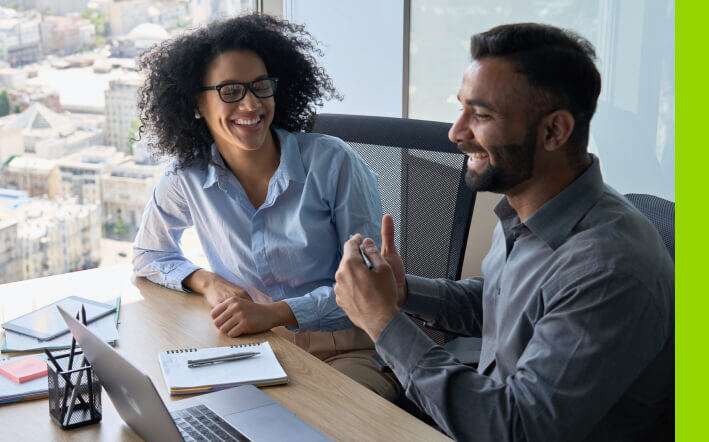 Stories That Speak For Themselves
These individuals, families, and businesses are banking with confidence. You can too.
Banking Designed With You In Mind
After more than a century of banking in Central Indiana, we know our sweet spot—being big enough to offer everything you need and small enough to call you by name. Ready to bank with ease? We offer everything from standard checking and savings to advanced lending and financing options to meet your personal or business banking needs.
Step 1:
Schedule a Conversation
Meet our team — yes, an actual live person — in a quick call to see how we can best serve you.
Whether you decide to bank or borrow with us, it all starts with opening your account. It's simple and painless (we promise).
Step 3:
Bank with Confidence
Managing your money can feel complicated at times. We combine intuitive tools with exceptional customer experience you'll rave about.
Right Down The Road, Still Accessible Anywhere
When we talk to customers about how they bank, people tell us they value the modern conveniences of digital banking and the ability to walk right in to take care of business. That's why our online banking portal and mobile apps offer you complete control to manage your money on the go. And with locations throughout Central Indiana (from Carmel to Rushville), we're just down the road whenever only in-person service will do.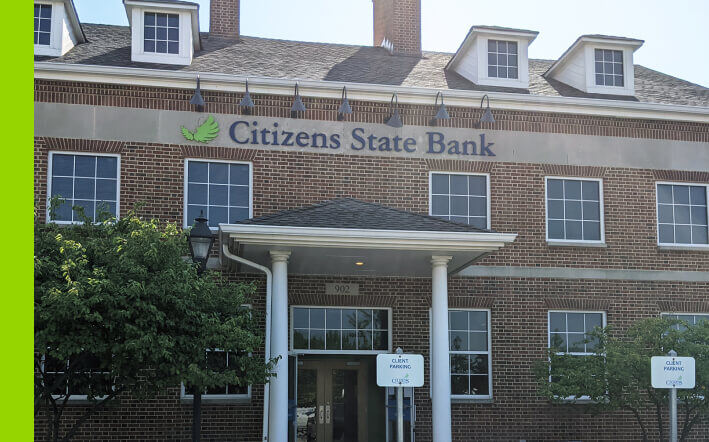 A Banking Mainstay in Central Indiana
Since 1873, we've been serving our community with your personal and business banking needs. You read that right. Nearly 150 years ago, Jesse James just conducted his first heist, Yellowstone was the newest national park, and our founder John R. Millikan established Citizens State Bank. So many things have changed since those early days, but our commitment to serving our fellow Hoosiers' banking needs remains our north star.
Schedule a Conversation
Sure, you can open a new account or get started in ways that don't require talking with a real human (we see you, introverts).

But…managing your money is one of the most important things you do for yourself or business. And if you're ready to bank or borrow for an important goal sometimes you simply need a little time with a trusted expert.

That's the beauty. We'll listen. You'll feel peace of mind. And together, you'll have confidence in a plan designed to meet your most important goals.