Using your debit card is the fastest, easiest way to access funds in your checking account with no recurring fees or interest charges.

Receive Built-In Fraud Protection
Your CSB Visa® Debit Card provides continuous fraud monitoring.1 Using your debit card is more secure than carrying cash or a checkbook.

Digital Debit Card Controls
An easy, convenient tool that allows you to define how your debit card can be used. Don't want your card used for online charges? Turn off eCommerce. Want to make sure your HSA card is only used for health-related spending? Block the other categories. You're in complete control.

Convenient
Use everywhere Visa is accepted - retail stores, gas stations, online, and digital wallets.

Easily Monitor Your Spending
Transactions are deducted from your checking account - no monthly bills or interest payments. Use Digital Banking tools for easy tracking and control.
Don't have a card?
Open a free checking account to get your debit card today! Have an account but lost your card? Contact Customer Care and they'll order a new one for you. (You can also use Digital Debit Card Controls to order a new card!)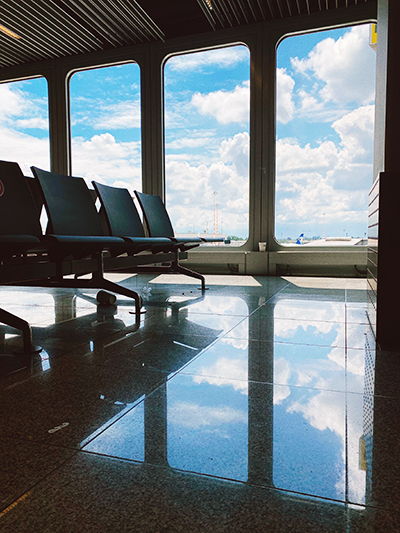 Traveling?
If you're going to be traveling, it's a good idea to set up a Travel Notice on your credit and debit cards. This will prevent the irregularities in your purchases from triggering fraud alert procedures. You can easily set up Travel Notifications on your CSB Debit Card a few ways, including:
Log into online or mobile banking
Find the "Card Management" tab

Follow the airplane icon in the upper right corner
Click "+ADD TRAVEL NOTICE" and follow the on-screen instructions

Contact Customer Care
Visit a Banking Center

1For fraud protection monitoring, please make sure the contact information we have for you is correct. If you notice fraudulent activity, or if your card is lost or stolen, it's important to report it asap.