For fast, easy access to your funds.
Built-In Fraud Protection
Your CSB Visa Debit Card provides continuous fraud monitoring,1 making it more secure than carrying cash or a checkbook.

Digital Debit Card Controls
Use digital banking tools for convenience, security, or to help with your budget.
Turn your card off/on

Location-based controls

Control transaction types

Control approved merchant types

Threshold amount controls

Report your card lost/stolen

And more...
Mobile Wallet
A mobile wallet is one of the most secure ways to pay on your phone or computer.
Add your Citizens State Bank card to your mobile wallet
Access your mobile wallet and choose your Citizens State Bank card when you check out
Receive payment confirmation on your device
Convenient
Use everywhere Visa is accepted - retail stores, gas stations, online, and digital wallets.
Easily Monitor Your Spending
Transactions are deducted from your checking account - no monthly bills or interest payments. Digital banking tools like account alerts give you even more control over your money.
Traveling?
Set up a Travel Notice for security and convenience.
Don't have a CSB debit card?
If you have a CSB checking account but lost your card, contact Customer Care or use card controls to order a new one. If you don't have a Citizens State Bank checking account, open one today!
1For fraud protection monitoring, please make sure the contact information we have for you is correct. If you notice fraudulent activity, or if your card is lost or stolen, it's important to report it asap.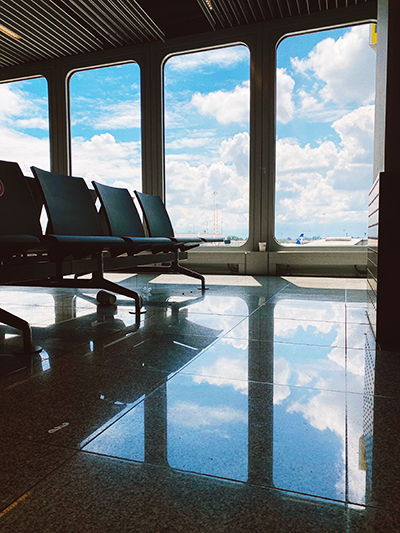 If you'll be traveling, setting up a Travel Notice for your debit and credit cards will prevent irregularities in your purchases from triggering fraud alerts and disabling your card. You can set up Travel Notifications on your CSB debit card a few ways, including:
Digital Card Controls

Log into digital banking
Find the "Card Management" tab
Follow the airplane icon in the upper right corner
Click "+ADD TRAVEL NOTICE" and follow the on-screen instructions

Contact Customer Care
Visit a

banking center