Mobile Banking Debit Card Controls
On the Go? Don't Let that Stop You from Controlling Your Money.

Mobile Banking Debit Card Control is an easy to use feature that allows you to define how your debit card(s) can be used. Don't want your card to be used online? Turn off eCommerce. Want to make sure your HSA card is only used for health-related spending? Block the other categories. You're in complete control. Plus, you can enable/disable these features any time using the Card Management feature in your CSB Mobile App. If you're unable to find your Citizens State Bank Visa debit card, give us a call and we'll make arrangements for you to receive a replacement.

Enable/Disable Card: Users can enable or disable their debit cards anytime, anywhere using the CSB Mobile App
Location-Based Controls: Turn off International Transactions, limiting the odds of fraudulent card use
Transaction-Type Controls: Allow users to control how the card is used by excluding or triggering an alert for certain transactions

Merchant Type Controls: Users can limit the type of merchants that can run their card, based on the categorization of the merchant.
Threshold Amount Controls: Set transaction limits or automatic alerts, along with monthly spending limits and alerts
And more: like reporting your card lost/stolen or activating a new card

Choose the account.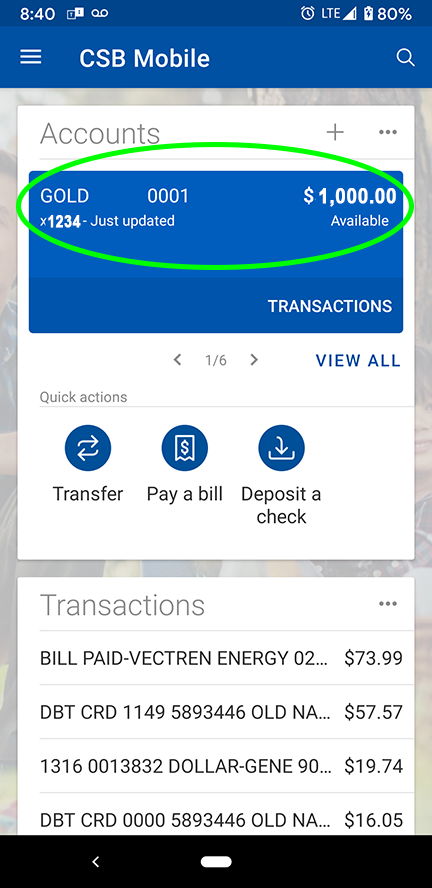 Select "Card management."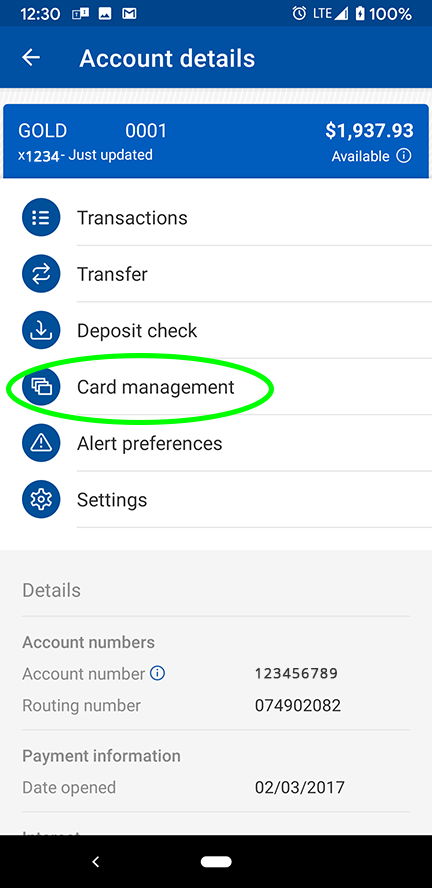 Slide the toggle on/off switch.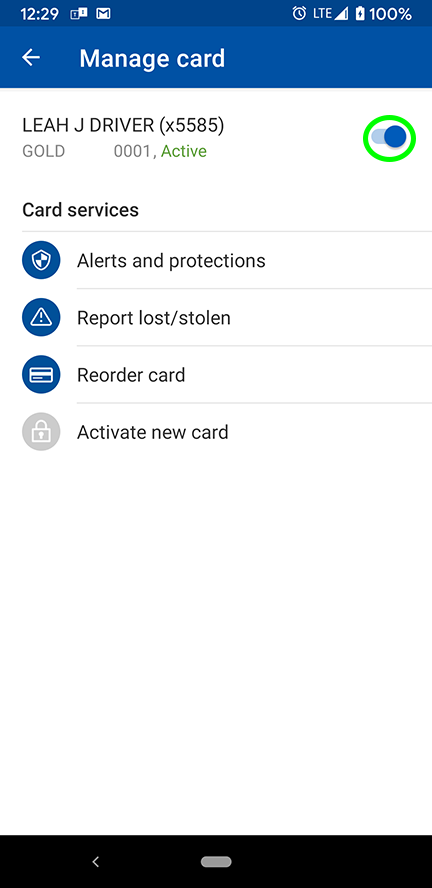 Choose "Alerts and protections."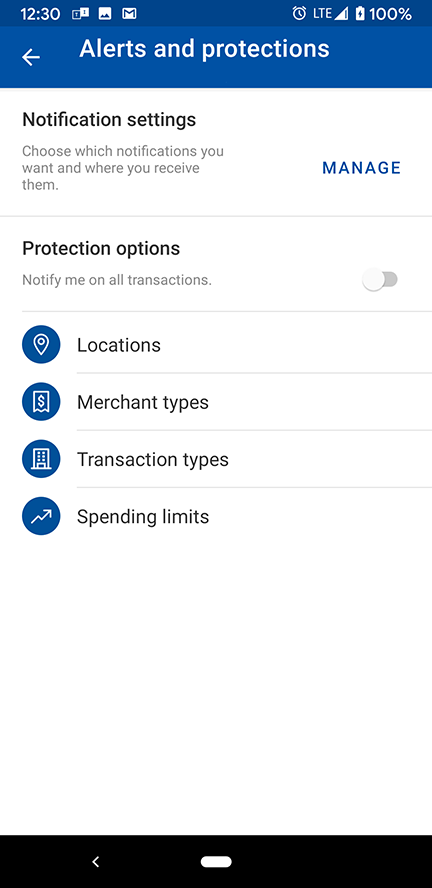 "Locations" options.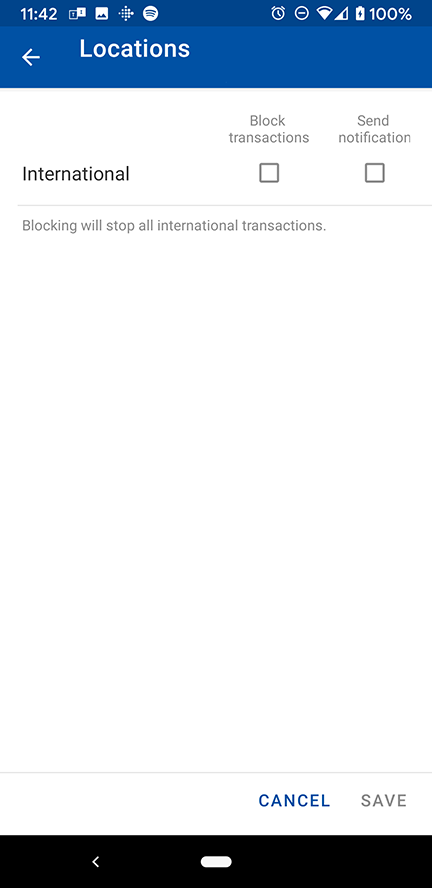 "Merchant types" options.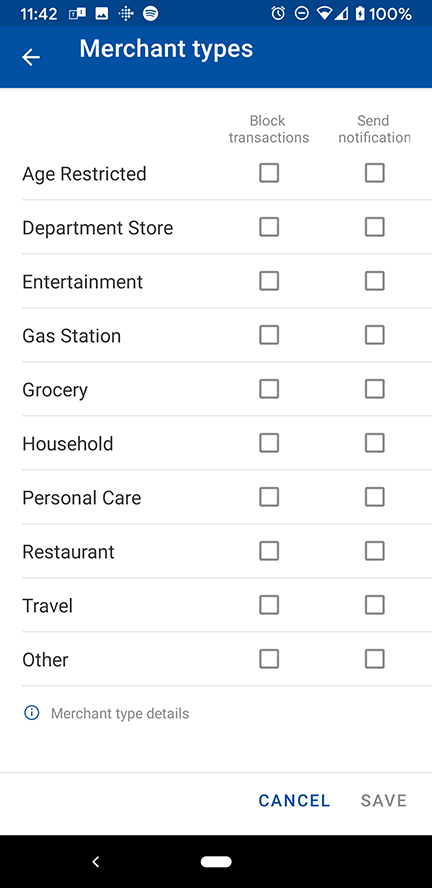 "Transaction types" options.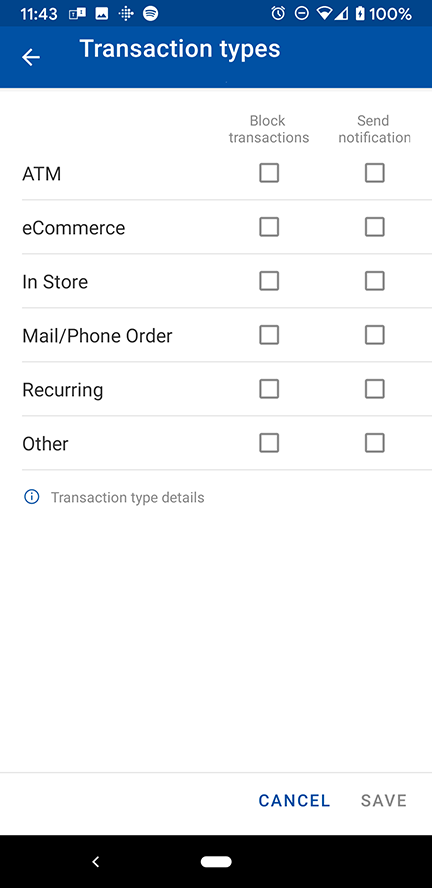 "Spending limits."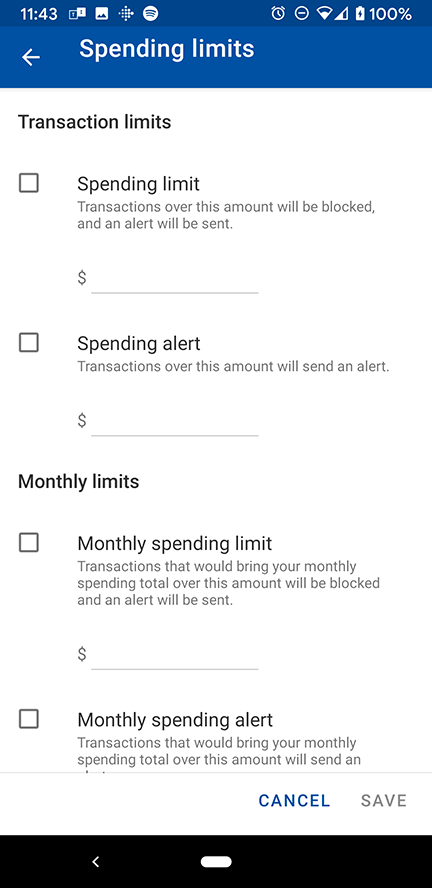 Report your card lost or stolen.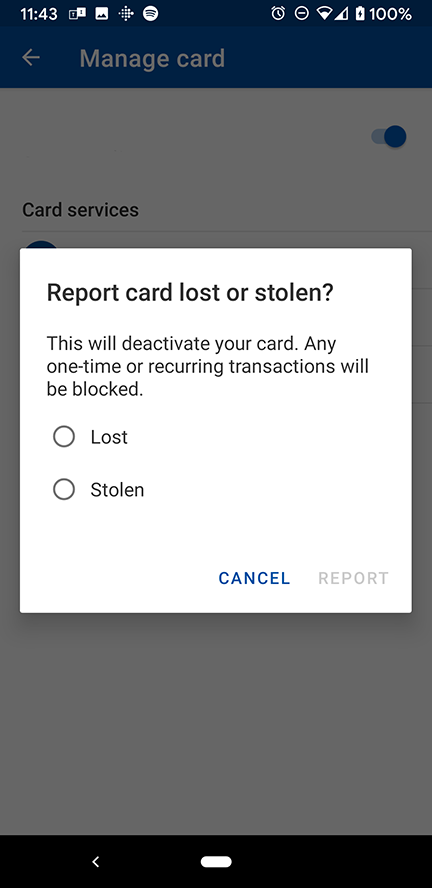 All you need to get started is a CSB Visa Debit Card and our Mobile Banking App. If you don't currently have the app, download it now.